Delivery Information
(A) FEES

Delivery fees is NOT included in the total amount paid from the orders. However, our team will contact swiftly about the add-ons, the complete procedures are as follow:
Order > Items Payment > Contact on Delivery charges > Delivery Payment > Delivery
Below is the guideline on the estimation of the Delivery Charges:

KLANG VALLEY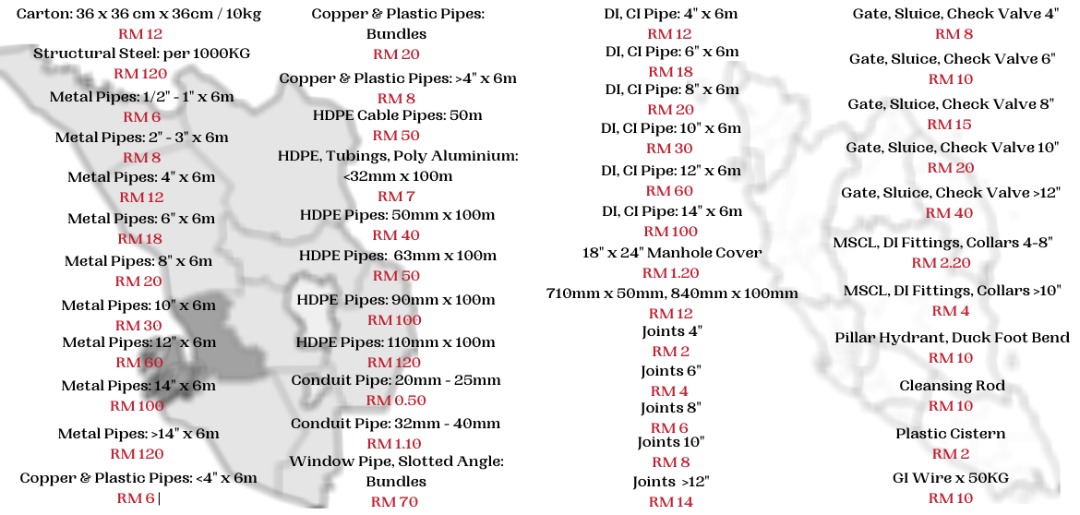 OUTSTATIONS
PENINSULAR MALAYSIA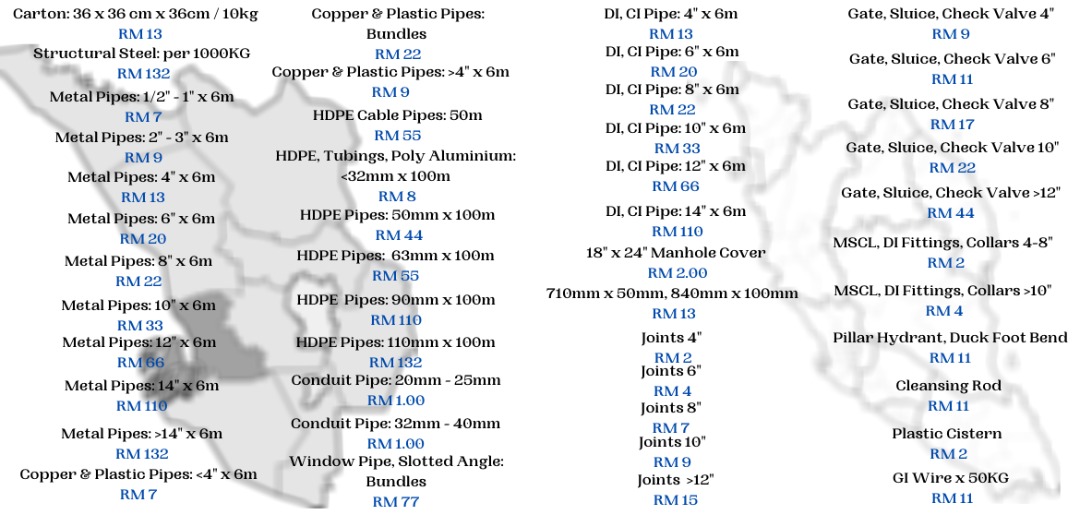 EAST MALAYSIA (SARAWAK, SABAH, LABUAN)
Please refer to https://www.jtexpress.my/ for quotation

(B) LEAD TIME
Please note that time-scales for delivery and delivery charges will vary depending on the availability of the items ordered, and your address. Please allow extra time for deliveries to outside of the Kuala Lumpur metro area.
If no one is available at your address to take delivery, we reserve the right to consider that you have rejected delivery and that the Contract is therefore cancelled. In the event of cancellation of the Contract for non-delivery, kindly contact us within 7 days, failure of contact which your item will be forfeited.
KLANG VALLEY
We commit to deliver your orders across Klang Valley within 3 working days, subject to availability of stock. Working days include Monday-Saturday. Last order for Three-Day Delivery time is 11:00am.
OUTSTATIONS
PENISULAR MALAYSIA
We ship most items across Peninsular Malaysia within 7 working days. Working days include Monday-Saturday, excluding holidays.

EAST MALAYSIA (SARAWAK, SABAH, LABUAN)

We ship most items to East Malaysia within 10 to 14 working days. Working days include Monday-Friday, excluding holidays.

Kindly note that all delivery costs, including any incidental (i.e. insurance) are borne by the customers.

(C) COMPLETION
Delivery of an order shall be completed when we deliver the item(s) to the address you gave us when placing your order. You own the item(s) once we have received payment in full from you in respect of such item(s) - unless and until the Contract is cancelled, in which case ownership of the item(s) reverts to us on our refund to you in respect of the cancelled item(s). The item(s) will be your responsibility from the completion of delivery of such item(s).
ENSURING AN ON-TIME DELIVERY
Please ensure the delivery address, receiver's name and contact numbers are accurate and complete (including any business name if delivering to a work address) so that the delivery can be made on schedule. You can also specify a different delivery address while ordering and have your order delivered to your workplace or to your friends.
INCORRECT ADDRESS / INVALID ADDRESS
If our delivery tracking system trace your address was incorrect postcode key-in , we have the right to change your delivery mode.

Please enter with cautions the address to reduce time for delivery team make a arrangement for us provide the fast delivery for you.